How to ensure you are buying the best quality peanut butter
Peanut butter is the latest superfood to have hit the markets. With great health benefits and a yummy taste, peanut butter has swept across the food markets. Peanut butter is high in Protein and healthy fats. Apart from that, it is also an energy Booster. It has properties that make it good for the Heart, is low in sugar and a great source of Dietary Fiber. Hence, Peanut butter scores way above your normal spreads. Being low in calories, it is highly recommended for weight loss as well as for physically active people. Apart from that, Peanut butter also contains many bioactive compounds. Panicle Worldwide has the best quality peanut butter in the market.
Ensuring the best Peanut Butter
Like many other popular food products, Peanut Butter also poses the same challenge to the end user. How do you ensure if you are buying best quality Peanut Butter?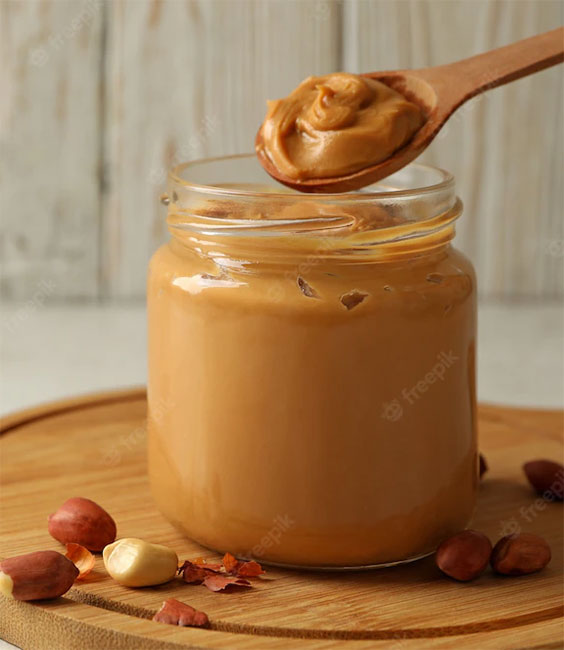 What is a Good Peanut Butter?
Peanut Butter is of good quality when it contains just peanuts and few or no other ingredients. Some peanut butter brands will contain other ingredients, such as sugar, salt, and added oils. Avoid these where possible. In case if you need sweet peanut butter, try adding a little honey to peanut butter dishes as a sweetener instead of any other harmful sweeteners. In fact, Panicle Worldwide has Honey Peanut Butter, which is even healthier. Look out for Peanut Butter that is completely devoid of sugar in any form, even corn syrup or molasses. Hydrogenated oil in your peanut butter is a source of trans fats. Trans facts can cause heart diseases, strokes, and other high cholesterol-related illnesses.
Peanut Butter by Panicle Worldwide is best quality peanut butter purely because it contains only peanuts. In fact, the peanuts that are used by Panicle Worldwide are non-GMO and come from Saurashtra region, which produces India's best peanuts. 
Here are a few pointers to ensure that you buy the best quality Peanut Butter:
Opt for the Organic Variety
Always look out for natural, organic, non-hydrogenated peanut butter. Normally, we make Peanut butter by roasting and blanching the nuts, and then grinding it create the final output. A smooth rich finish is always the final aim. However, some manufacturers resort to adding certain agents to enhance the texture. These agents are not organic and may be harmful. Buying all natural Peanut Butter makes sure that you are buying best quality peanut butter.
Stay away from Added Sugars
Many manufacturers add sugar to sweeten the peanut butter. Since kids like sugary version, many people opt to buy sweetened peanut butter. An added sugar of about 3-5 grams, equals to 1 teaspoon of sugar per 2 tablespoon serving of peanut butter. Look out for Peanut butter with no sugar at all.
Added Oils is a strict NO
Hydrogenated oils can lead to increase in cholesterol levels due to the trans-fat in them. Hence, any Peanut butter that contains added oils is unhealthy. In fact, hydrogenated oil in your peanut butter may lead to heart diseases, strokes and other high cholesterol-related illnesses. Emulsifiers that enhance the texture of peanut butter can also be a health hazard.
The Lesser Ingredients the better
Always remember, the lesser the better. Any Peanut butter label with more than two ingredients is not suitable. Best Quality Peanut butter contains only peanuts. Any other addition can lead to reduction of its goodness.
Panicle Worldwide produces peanut butter by following organic practices. Our Peanut butter is both healthy & delicious. In fact, we use peanuts to the extent of 95% in our Peanut Butter. Hence, our Peanut butter stands apart from its competitors, especially on on taste and composition. We hand-pick and hand-sort our peanuts. Our rigorous quality check ensures you get world-class quality crunchy peanut butter, from the best peanuts. We responsibly source peanuts from our trusted partners. A great tasty entrant to the SuperFood club, Peanut butter is high in proteins but low in calories. Peanut butter contains many essential vitamins, minerals and many bioactive compounds. It can be used as an accompaniment to various foods. It is available in regular, low sodium, low sugar and natural forms.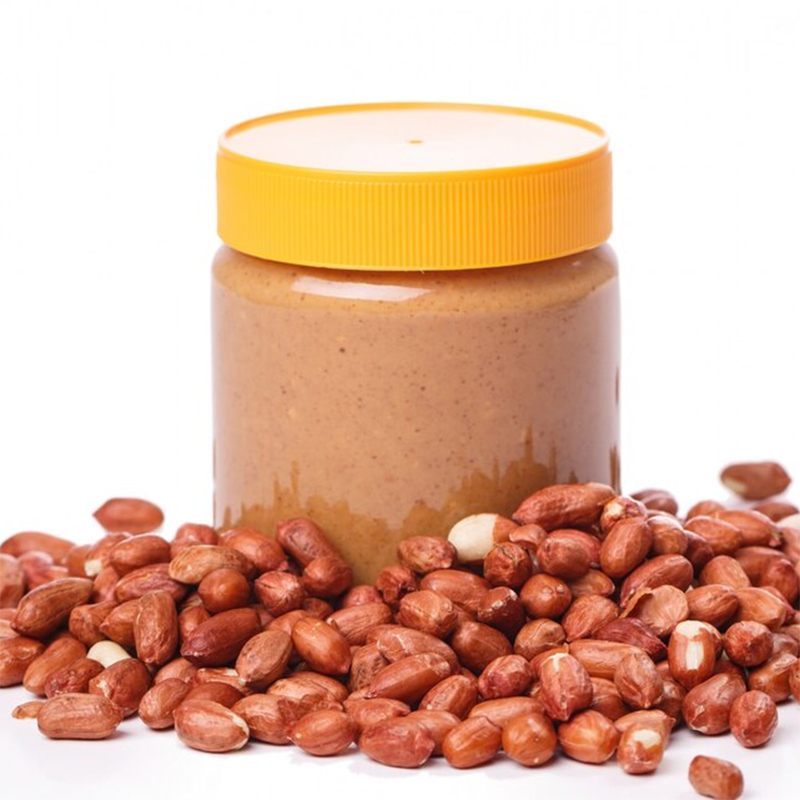 Panicle Worldwide produces the best quality Peanut Butter in India due to various reasons.
Panicle Worldwide uses Non GMO Peanuts to make Peanut Butter.
The process that we follow to make Peanut butter is eco-friendly, sustainable and highly quality oriented.
We have a great customer oriented seamless process that enables our clients to get the best Peanut butter.
Our after sales team is highly focused to ensure that all our customers have a great experience when they order our products, during the manufacturing as well as post the sale.
Our best quality Peanut Butter is available in a myriad of flavours and package sizes. The flavours include Natural, Honey, Chocolate, Pineapple, Creamy, Crunchy, and Cinnamon. Retail packs of 170gms, 200gms, 227gms, 340gms, 350gms, 450gms, 500gms, 510gms, & 1kg are available in the market. We export this best quality peanut butter to different parts of the world under our private labelling services.